How SICK and DELTA Systems combine expertise and knowledge to create machine vision technology
Two things are needed to create highly functional machine vision solutions. The first is top-level expertise in machine vision technology. The second is knowledge of the industry using machine vision technology. These two elements come together in SICK's Vision Partner Program, creating close, long-term working relationships for every industry. By combining SICK's technology, experience and customer-focused service with the machine vision know-how of Delta Systems Kft., it was possible to create the best possible solution for a complex quality check application.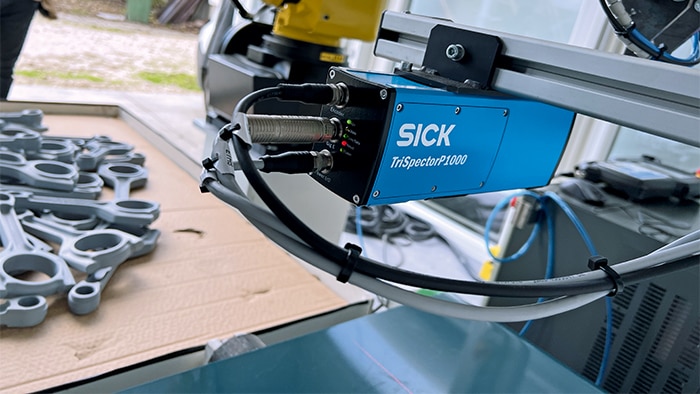 Why SICK is looking for machine vision partners
No company can offer tailor-made solutions for every customer's concern. This is why it is important to join forces with other companies by working hand-in-hand to develop optimal, industry-specific solutions ‑­– the founding principle behind our Vision Partner Program.
Delta: a competent player for machine vision and industrial automation in Hungary
One of SICK's first machine vision partners is Delta Systems Kft. Delta is one of the largest IT integrators in Hungary, having around 1,500 customers and 300 employees. Delta provides its customers with complete IT infrastructure solutions; including full architecture design, planning, and installation of network solutions and hardware components, application integration, and infrastructure management. Its customers span from numerous industries, ranging from automotive and consumer goods to smart agriculture, which is expected to be an important growth field in the future.
The intensive cooperation covers the entire spectrum of SICK products. Delta uses SICK sensors for everything from the smallest integration applications to very complex profiling systems that use track and trace systems, RFID, or LiDAR technology for profiling applications.
Cutting-edge technology paired with trust and reliability
In one of its recent projects, Delta used SICK 3D vision cameras to carry out 3D imaging that enabled a robot to deal with a product heap. The system identifies individual products in the heap, picks them up and then repositions them on a conveyor so that a quality check can be carried out. This is done using the InspectorP65x, a programmable and configurable 2D vision camera that can be used for long-range and high-resolution machine vision tasks.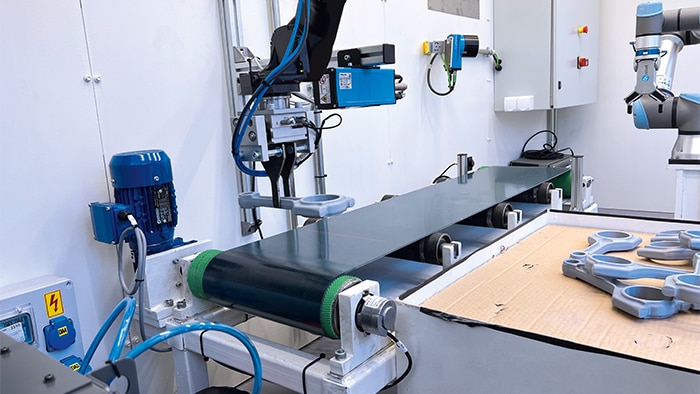 There are many reasons Delta works with SICK besides the high quality and flexibility of SICK products. Delta was particularly happy with the SICK customer service and the degree to which they could trust SICK to deliver, highlighting how there was never any need to worry about support during or after delivery. The Vision Partner Program goes beyond that.
"Working with SICK on a partnership level makes all the processes more transparent," said Bálint Pongrácz, Technical Director at Delta. "We can rely on SICK quality any time and that I think tells everything.  Technically, even administratively, there is no question, it will do the job."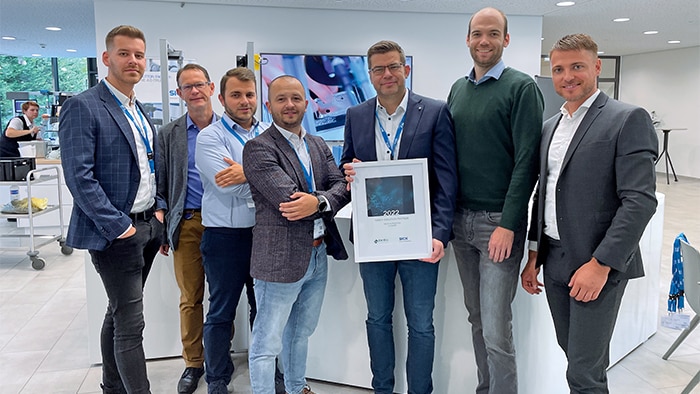 Heading to a smarter future, together
This machine vision solution is just one developed for Delta; András Ujhegyi, CSO at Delta, said that the company is looking forward to continuing this collaboration to "develop a smarter future together with SICK." As Delta expands further into its most innovative business areas, such as Industry 4.0, 5G, energy management, IT security and traffic informatics, they know that they can rely on technology and support from SICK through the Vision Partner program.
Through this global program, SICK is teaming up with many other companies around the world. The transparency and smooth collaboration benefits both partners, helping both to grow their business, creating a clear win-win situation for all the parties involved.
Want to learn more about our Vision Partner Program? Contact a SICK representative today!